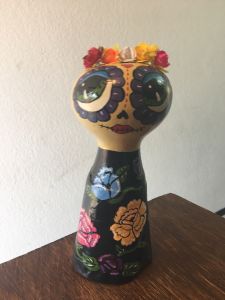 Catalina lived in Oaxaca and was the youngest daughter of 12 siblings.
Being the youngest, the family tradition said that she should never marry and always be caring for her parents.
She fell in love with a traveler who spent a few days in Oaxaca and they planned to flee together because her family would not allow them to get married.
Before they fled they would marry during Guelaguetza, the main celebration of Oaxaca, but he did not arrive at the place where Catalina was waiting for him.
A few days later, she learned that he had died of a fatal illness.
Catalina then decided to never leave her house and wear the Tehuana suit every day, in honor of the man she loved.