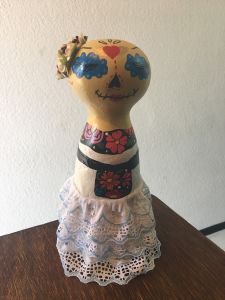 Emilia's life passed quietly in the Port of Veracruz until it appeared in her life a sailor whom she fell in love with.
With the passage of the months, while he was in the city, they made plans to marry.
He promised that on his return, as his ship would leave soon, they would celebrate the wedding.
She swore to wait for him as she made the preparations.
Emilia said goodby to him in the port, excited by the wedding that would be celebrated later.
That would never happen. Emily was expecting him every morning but days, months and several years passed and her boyfriend did not return.
People still remember her, facing the harbor, with her eyes closed, dreaming of the wedding she would never have.