…on sale for charity
Please enjoy this new and unique production by La Catrineria inspired by Miyazaki's My Neighbour Totoro anime. Only one serie will be produced.
This pieces have been crafted out of Mexican pumpkins and cardboard as per Isabel's signature technique.
The collection is composed by 6 pieces represeting Satsuki, Mei, Neko Bus, Totoro, Chu Totoro and Chibi Totoro.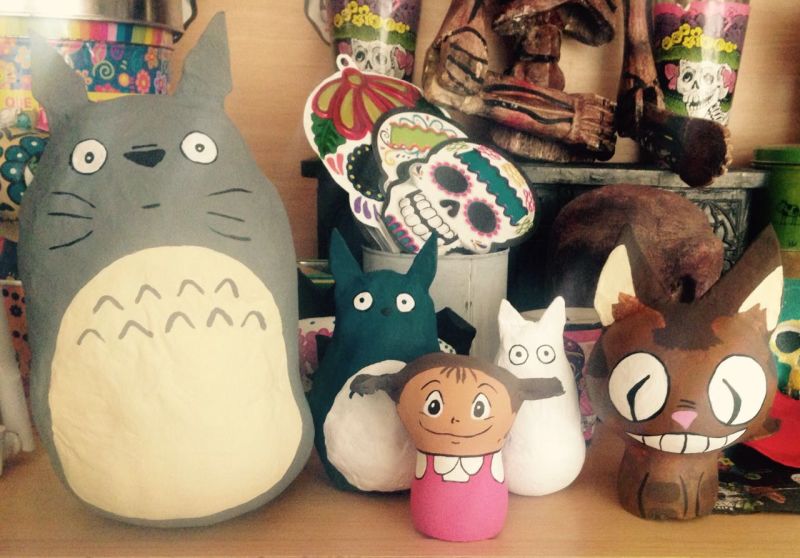 Price: €95,00 ( £80.00)
The price includes, packaging and standard shipping worldwide.
In case you require a faster shipping it will be required to pay the necessary fees.
About €30,00 (£25.00) from your purchase will be donate to the Italian Red Cross in support to the victims of the recent earthquakes that affected Matriciana, Norcia and the surrounding areas.
The payment will be collected on the Paypal account of Marco Massari Calderone (The Journey Of Dreams) which will take care of the shipment and also of the payment o the donation to the Italian Red Cross (for which the receipt will be published on this page as proof of donation)
Thank you for your support
Isabel & Marco